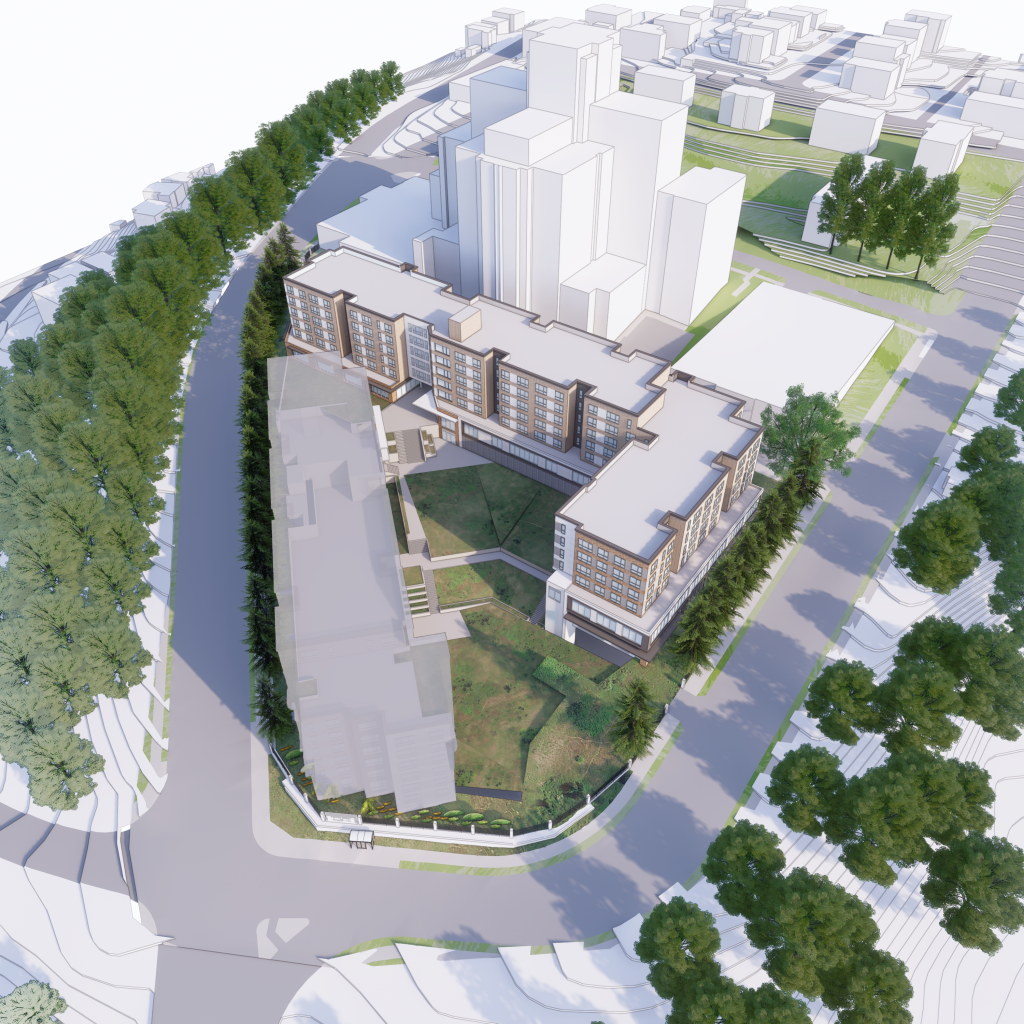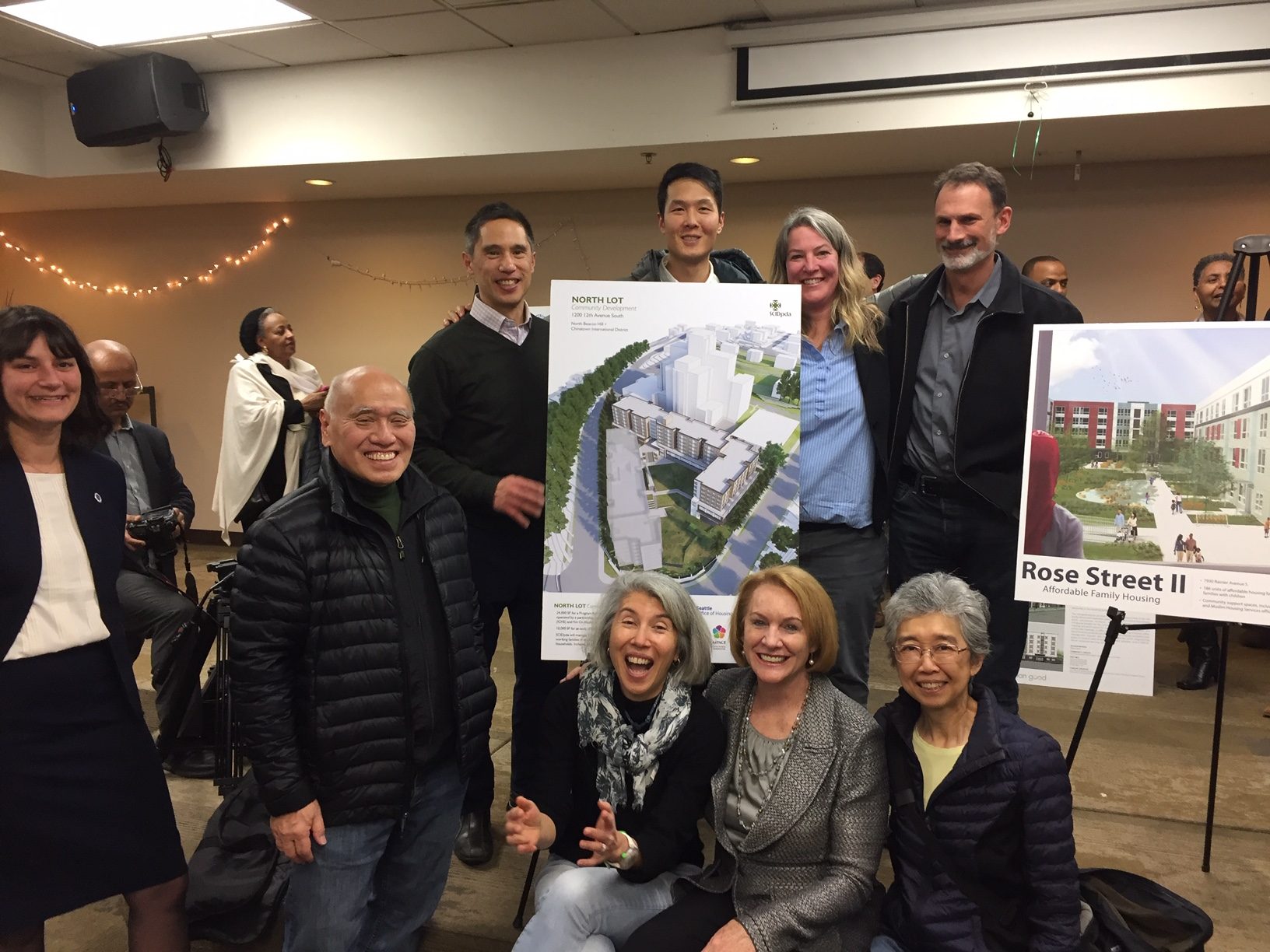 Seattle Chinatown International District Preservation and Development Authority (SCIDpda) awarded funding from Office of Housing for North Lot
Seattle, WA — Seattle Chinatown International District Preservation and Development Authority (SCIDpda) was funded over $11 million by the City of Seattle Office of Housing for the first phase of its North Lot campus project.
SCIDpda was one of 13 organizations to be awarded from a fund of $110 million from the City of Seattle's Office of Housing, as announced by Mayor Jenny Durkan on December 9.
This first phase will include 154 affordable apartments with integrated facilities for elderly care and early childhood education, and is located on what is currently the northern parking lot – hence the shorthand "North Lot" – of the Pacific Medical Tower.
"SCIDpda is honored to be able the implement the vision originally developed by Maria Barrientos for the Pacific Hospital PDA. Although the project has changed over time, the key community development elements remain, which is important in a neighborhood with strong displacement risks. We look forward to working with the City of Seattle, the Beacon Hill Community, and the many community stakeholders it's going to take to make this vision a reality. Thank you also to Frank Chopp and Tom Byers for their persistence and belief in the project," said SCIDpda Executive Director Maiko Winkler-Chin.
Once completed, the majority of North Lot's units will have two- to four-bedroom in order to address the growing need for housing medium- and large-sized families that are common to the Beacon Hill and the Chinatown International District (CID) communities. The development will include a 24,000 square-foot facility for Program of All-Inclusive Care for the Elderly (PACE), a model of care that enables low-income, nursing-home eligible adults to live independently at home or in the community. AiPACE, an organization founded by Kin On Health Care Center and International Community Health Services (ICHS), will own and operate the PACE facility. Additionally, El Centro de la Raza will operate a 10,000 square-foot early childhood education facility.
In addition to the City of Seattle funding, the project has received a $9 million appropriation from the State Capital Budget, and a $2.5 million appropriation from King County's Transit Oriented Development fund.
About SCIDpda
The Seattle Chinatown International District Preservation and Development Authority (SCIDpda) is a community development organization whose mission is to preserve, promote, and develop the Seattle Chinatown International District as a vibrant community and unique ethnic
neighborhood. Formed by the community in 1975, SCIDpda works to revitalize and preserve the neighborhood by providing services in three primary areas: affordable housing and commercial property management, community economic development and community engagement, and real estate development. SCIDpda has 40-plus years of experience in increasing neighborhood sustainability through innovative programs and projects that balance development and preservation.
Media Contact: Joseph Guanlao | 206-838-8238 | joseph@scidpda.org