The Seattle Chinatown International District Preservation and Development Authority (SCIDpda) is a community development organization whose mission is to preserve, promote, and develop the Seattle Chinatown International District (CID) as a vibrant community and unique ethnic neighborhood.  Formed by the community in 1975, SCIDpda works to revitalize and preserve the neighborhood by providing services in three areas:  affordable housing and commercial property management, real estate development, and community economic development and community engagement. We have over a 40-year success record of increasing neighborhood sustainability through innovative programs and projects that balance development and preservation.
As a neighborhood-based community developer, SCIDpda engages and mobilizes community members to develop collaborative solutions to meet neighborhood priorities–because a community's strength comes from its members taking the initiative to shape its present and future.
Cindy Ju, President, is currently a real estate professional with Hines focused on acquisitions and development. She is passionate about creating a positive impact on community economic outcomes and affordability via investing in urban development and real estate. She is an active member of the Young Leader's Group within the Urban Land Institute (ULI) of Seattle.
Previously, Cindy was an investor at Oaktree Capital Management, a leading global alternative asset management firm with expertise in credit strategies. There, she was a member of the U.S. High Yield Bonds Fund with $20 billion under management. Prior to that, Cindy worked as an investment banker at Houlihan Lokey, primarily focusing on restructuring transactions and corporate M&A. She dedicates her time to community and non-profit organizations, with prior experiences on the board of directors for Girls on the Run and mentoring with Minds Matter.
Cindy received her bachelor's degree in finance and operations & information management from the Wharton School of Business at the University of Pennsylvania and her MBA from the Harvard Business School
Tiernan Martin, Vice President, is the Livable Communities Program Manager as Futurewise—Washington's only statewide nonprofit organization specialized in supporting land-use policies that encourage healthy, equitable and opportunity-rich communities. He earned his Bachelor of Arts at McGill University in Montréal, Canada. He has six years of experience working with place-based organizations like SCIDpda as a policy expert, a data analyst, and coalition partner. In addition to his work as an urban planner, Tiernan brings his experience living in the Chinatown International District since 2009 and serving on the neighborhood's International Special Review District Board from 2016–2018. During his time as Chair of the ISRD, he also co-chaired the neighborhood planning working group that engaged CID community members in rewriting the ISRD Design Guidelines.
Wayne Lau, Secretary, has been a resident in Seattle since 1956, having attended public schools here and is a graduate of Rainier Beach High School. He has a 35 year career in commercial real estate lending and small business lending. In 1990, he was a founding executive of a local community commercial bank which had a strong niche and market focus on immigrant entrepreneurs and real estate investors. In 2012, he accepted a position as executive director of the Rainier Valley Community Development Fund. This organization is involved in deployment of mitigation grant funds during construction of the Sound Transit light rail in SE Seattle. Wayne is a 1st generation immigrant and speaks Cantonese Chinese fluently. He is a graduate of Occidental College (Economics) and has earned an M.B.A. from University of Chicago in Finance and Accounting.
May Wu, Treasurer, is currently the Internal Controls & Change Management Director in the finance department at Holland America, and was previously at Starbucks Corporation and Deloitte & Touche, LLP. She obtained both her Masters of Professional Accountancy and Bachelors of Arts degree in Business Administration from the University of Washington, and is a licensed CPA. 
Jerilyn Young, At-Large, is the Manager, PMO where she is responsible for building, improving, and ensuring adherence to the the Project Management framework at Vitalware. Previously, she has worked with Cerner Corporation, Northwest Hospital and Medical Center,  and UW Medicine. She is a former IDHA and WAPI Community Services volunteer. Currently, she serves as a 501Commons Service Corp member and is on the UW MBA Diversity in Business alumni committee. Jerilyn received her MBA from the University of Washington Foster School of Business, her BA from the University of Hawaii, and is an alumnus of the United Way of King County Project LEAD (Leadership Effectiveness And Diversity) program.
Aileen Balahadia is a Northwest native who lives with her family in Southeast Seattle and has been fortunate to work in the most culturally diverse neighborhoods in Seattle, including the Chinatown/International District, Columbia City, White Center, and the Rainier Valley. A 21-year practitioner in community development, Aileen is now an independent consultant working on neighborhood and community projects focused on authentic community leadership, particularly from the least represented members of our community, multicultural coalition building, and community and nonprofit capacity building. She is currently the Program Consultant for Neighbor to Neighbor, the grassroots grantmaking program of the Seattle Foundation. Her past clients include Nonprofit Assistance Center, City of Seattle, and HomeSight. She served for nine years as the Executive Director of the White Center Community Development Association and previously worked with the Seattle Chinatown ID Preservation and Development Authority as her first job out of undergraduate school. Aileen has a Master's in Public Administration from the Evans School at the University of Washington and a BA from the University of Puget Sound.
Elliot Sun grew up in Seattle's Mount Baker neighborhood and often frequented the International District with friends and family. After spending eight years in the Bay Area, Elliot moved back to Seattle in late 2016. He is currently the Commercial Director for Blanton Turner in Pioneer Square. Having worked with both public (Presidio SF, City of Seattle) and private entities, Elliot brings a true passion for community interests, thoughtful urban planning, and social and economic development. Elliot is on the Advisory Board for North Seattle College BAS Program and is a strong supporter of El Centro De La Raza and the Denise Louie Foundation.
Kevin Cao is a Director of Acquisitions at Gemdale USA Corporation, where he is responsible for sourcing and executing office, residential and life sciences development land transactions, as well as value-add projects throughout the Pacific Northwest. He also leads leasing, financing, and asset management functions for Gemdale in the PNW region. During his tenure, he has acquired over $420 million in development projects. Prior to joining Gemdale, Kevin worked at Kinzer Partners, where he advised large corporations, public entities, and non-profit organizations on real estate portfolio management as well as various leasing and sales transactions in Seattle area. Kevin received a Bachelor of Laws degree from Xiamen University in China, and he holds a master's degree in International Studies from the University of Washington and a Master of Finance from Seattle University. In addition to his involvement at SCIDpda, Kevin is serving as an Advisory Board Member of The Runstad Department of Real Estate at University of Washington.
Lisa Nitze is V.P., Marketing, Investment and Community Partnerships for Nitze-Stagen & Co., an integrated real estate investment, development and management firm with a portfolio of properties located in Seattle including the Union Station Garage in the CID.  Previously, Lisa was CEO of Social Venture Partners Seattle an organization comprised of philanthropists who pool approximately $1M each year to contribute to local social enterprises and collective impact initiatives. Lisa has 30 years of experience leading public/private partnership organizations and initiatives, working with government, corporations, foundations, nonprofits and educational institutions, to develop and implement strategies for building sustainable social systems change and for maximizing social impact. She has started and led four nonprofits. As Washington D.C. Managing Director of Mission Measurement LLC, Lisa worked with leading organizations in many sectors to advise them on measurement, evaluation and reporting of social impact. A former CEO of the U.S. Social Enterprise Alliance and Speaker Specialist for the U.S. State Department on social entrepreneurship, Lisa has traveled extensively abroad and across the U.S. speaking and consulting on the power of social enterprise for social and economic development. As V.P. Global Engagement for the Ashoka Foundation, Lisa led a team working with corporations, foundations and philanthropists to secure investment in social enterprises around the world. Lisa has a BA from Harvard and an MBA from Stanford University.
Mindy Au is a manager at 71 & Change, a strategy and execution consulting firm specializing in change management. Mindy is not new to the CID; she previously worked for the International District Housing Alliance during its merger with InterIm CDA and worked for International Community Health Services in the early 2000s. Mindy earned a bachelor's degree in Chemistry from Dartmouth College and Master of Public Administration in International Development from the University of Washington.
Miye Moriguchi is the Development Manager at Uwajimaya, Inc., where she is responsible for all activities related to developing and designing new stores or ventures, remodeling and upgrading current stores and the visioning and development of company owned property. Prior to Uwajimaya, Miye was an associate at Mithun, an integrated design firm. Miye earned a bachelor's degree in architecture from Yale University.
Regina Wang is a Vice President with CBRE Capital Markets in the Seattle office, where she works with the team to place debt and equity for all types of commercial real estate asset nationwide. Since joining CBRE in 2019, she has underwritten/originated over $1 billion debt, and co-led the efforts with other senior producers on raising equity of over $300 million for multiple multifamily/mixed-use development projects in Pacific Northwest. She is a member of the Urban Land Institute (ULI), as well as the National Association for Industrial and Office Parks (NAIOP).
Prior to joining CBRE, Regina worked at Fortress Development on Avenue Bellevue, a mixed-use development project consisting of 1.1 million SF (365 Condo homes, 92k SF retail space, InterContinental Hotel of 208 rooms) in downtown Bellevue. Before moving to Seattle, she lived in San Francisco Bay Area, working at Brilent – a technology startup company, and GD Commercial – a boutique commercial real estate brokerage firm.
She obtained her master's degree from the Sol Price School of Public Policy at the University of Southern California, and bachelor's degree in Economics from the UIBE in Beijing. She is a Certified Commercial Investment Member (CCIM).
Samuel Lee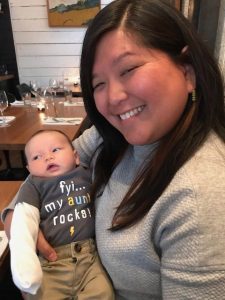 Jamie Lee
Co-Executive Director
jamiel@scidpda.org
Jamie has nearly 20 years of experience in the non-profit and public sector, and has held leadership roles at SCIDpda for eight of those years. She most recently served as SCIDpda's Director of Community Initiatives, overseeing external partnerships, fundraising, small business assistance, public space design, and neighborhood safety. Jamie is currently the Board Chair at International District Emergency Center, and has served on a number of other boards and committees, including Chinatown International District Business Improvement Area and Historic South Downtown. In 2021, Jamie received the Friend of Housing Community Crisis Response Award for her work supporting residents and small businesses during the COVID-19 pandemic. Jamie has a Master of Public Administration and a Master of Social Work from the University of Washington.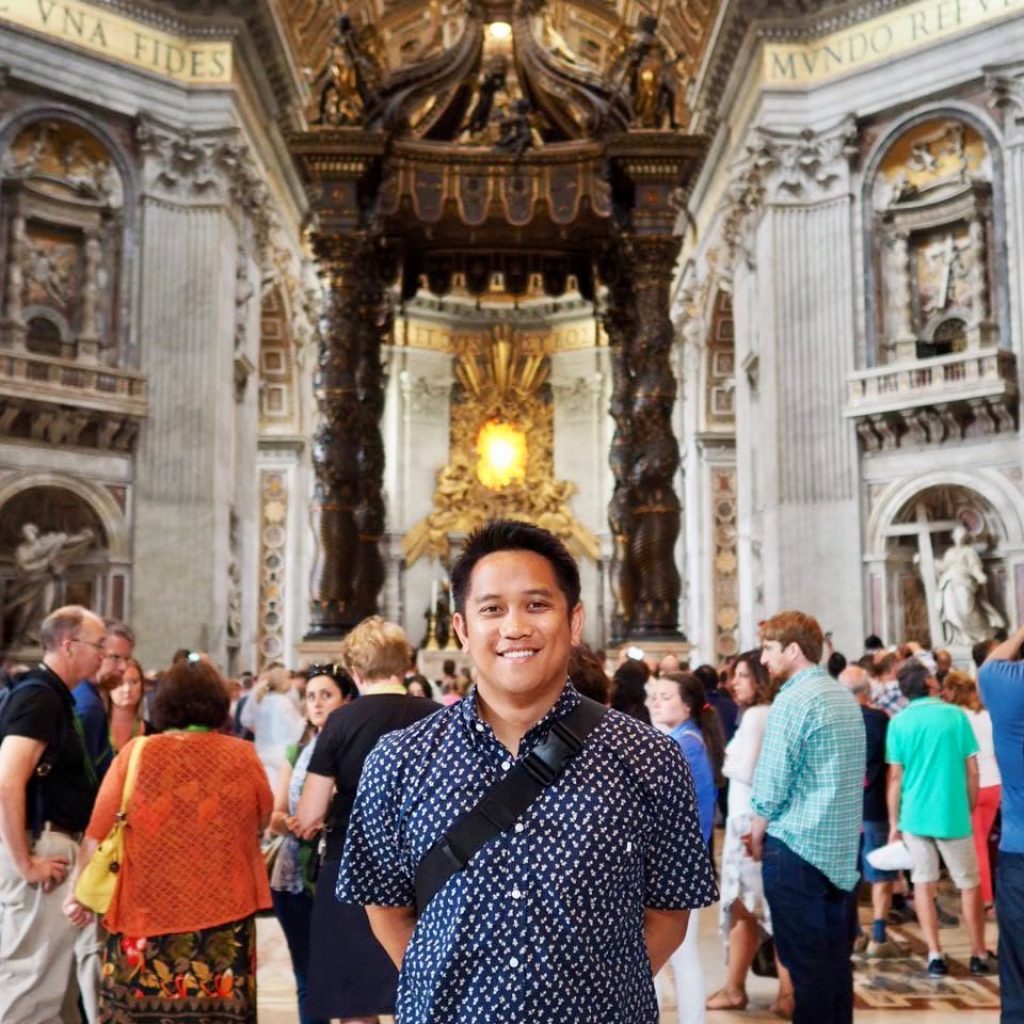 Jared Jonson
Co-Executive Director
jaredj@scidpda.org
Jared has nearly 20 years of experience in the non-profit and public sector, and has served the SCIDpda on the board and staff for six years. Jared most recently served as SCIDpda's Director of Property Operations, overseeing the department responsible for residential and commercial property management and maintenance, and prior to his staff role Jared served as Board President of SCIDpda's Board of Directors for two years. Jared's career includes roles in running political campaigns and building civic/political power for AANHPI communities, built environment policy and government relations roles at the King County Department of Transportation and the Urban Land Institute, and real estate development at Seattle Housing Authority. Jared has a Bachelor of Arts in Political Science & Comparative Ethnic Studies from Washington State University.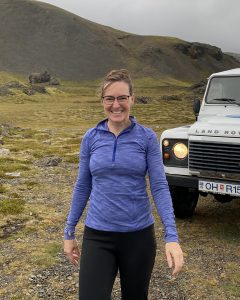 Jody McCorkle
Director of Finance
jodym@scidpda.org
Jody joined SCIDpda in 2007 as an Accountant after her certification from the University of Washington's Certificate Program in Accounting. She has since then stepped into a number of roles at the organization, including Accounting Manager, Controller, and her current role as Director of Finance. Jody works as a strategic partner within senior leadership, and is responsible for the accounting, budgeting, cash management and financial controls, analysis and reporting. She also oversees IT and HR.
For inquiries, please contact:
Joseph C. Guanlao
Development & Communication Manager
joseph@scidpda.org