Maiko Winkler-Chin, the Executive Director of the SCIDpda for 12+ years, will leave the organization for appointment as Director of the City of Seattle's Office of Housing, contingent on City Council confirmation.
---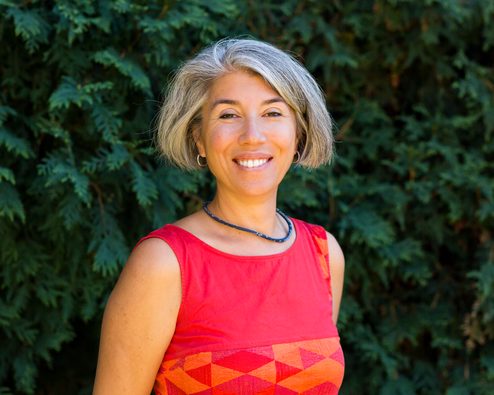 SEATTLE, WA – The Seattle Chinatown International District Preservation and Development Authority (SCIDpda), has announced Executive Director Maiko Winkler-Chin has accepted the position of Director for the City of Seattle's Office of Housing, contingent on City Council confirmation. Maiko's employment with the City of Seattle will commence in early March.
"Maiko's extensive background in affordable housing and community development has been integral to the strength of the SCIDpda and its work in the Chinatown International District, said Mindy Au, President of the SCIDpda Board. "While her presence at SCIDpda will be missed, we are excited to see her strong leadership experience and knowledge of our communities applied to affordable housing across the city."
Maiko has served as SCIDpda's executive director since 2009, and prior to that role she served as SCIDpda's Director of Housing and Facilities. She has worked at the SCIDpda for over 17 years.
As executive director, Maiko worked to stabilize the financial position of the organization after the economic downturn of The Great Recession, guided the organization's direction and sustainability through various programmatic and leadership changes, and has been an advocate for those who live, work, and visit the CID.
Maiko set the course for SCIDpda to create 426 units of affordable housing across two real estate development projects in the area.
Maiko has served on numerous Seattle-area workgroups focused on core community development issues, including housing and commercial affordability, equitable development, transportation, and public safety. She was a founding member of Puget Sound Regional Council's HUD Sustainable Communities Regional Equity Network, co-chaired the Urban Land Institute's Center for Sustainable Leadership, and was a UW Runstad Center for Real Estate Studies Affiliate Fellow. She currently serves on the boards of the Housing Development Consortium of Seattle King County, Crescent Collaborative, National Coalition of Asian Pacific American Community Development, and the Seattle University Youth Initiative.
Maiko is a recipient of the 2020 Women of Valor Award from Senator Maria Cantwell, and was named one of the "100 Most Influential People in Seattle" by Seattle Met in 2021.
"It has been an honor to work with the dedicated staff at the SCIDpda," said Maiko Winkler-Chin. "I thank the board of directors for giving me the opportunity to serve our beloved neighborhood." Maiko plans to give a more heartfelt statement in an upcoming edition of the SCIDpda's quarterly newsletter.