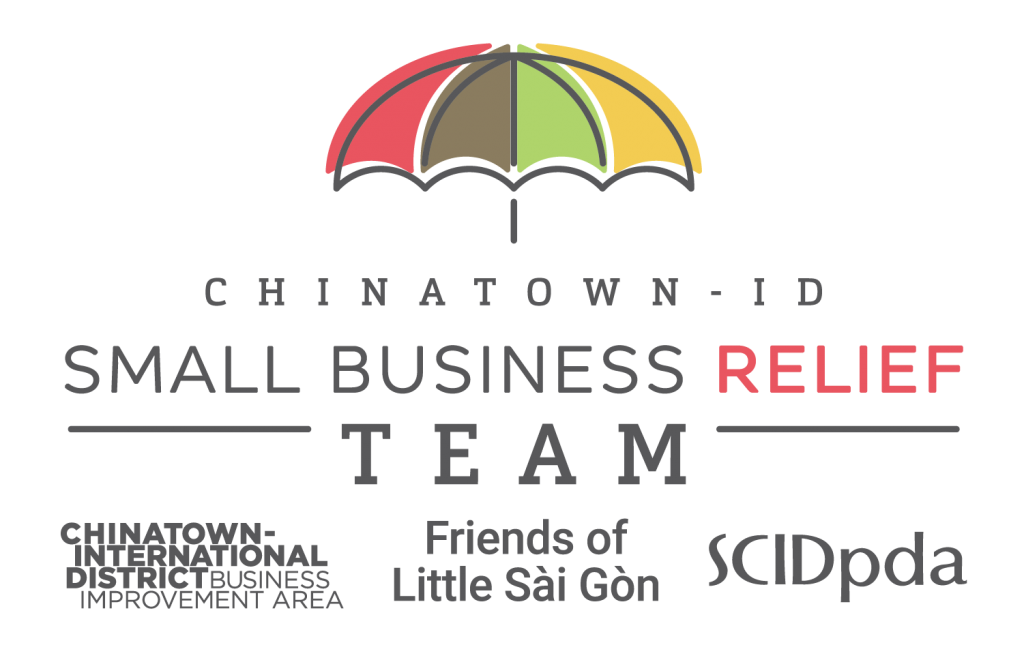 The CID Business Relief Team is a joint effort between the Chinatown International District Business Improvement Area, Friends of Little Saigon, and the Seattle Chinatown International District Preservation and Development Authority, along side Shanti Breznau, our CID Business Development Consultant, to assist CID small businesses in mitigating the impacts of the COVID-19 outbreak.
Our three organizations focus on year-round on economic development and small business assistance in the CID. While our organizations have traditionally worked together over the years, this is the most intentional effort our organizations have done to share, align, and collaborate our resources to best serve the businesses in the Chinatown ID.
Our work includes:
– Storefront Lighting Tips for Small Businesses
– The CID Restaurants and other Small Businesses Relief Fund
– The Window Security Film Installation Project
– Security Measures and Devices Referral List (English, Chinese, Vietnamese)
– Fire Safety Instructional Comics and Videos
– In-language assistance and outreach regarding relief grants and loans
– Outreach and translation of small business relief information (ex. utility and tax deferment, eviction moratoriums, etc.)
If you have any questions, please email cidbizrelief@scidpda.org.